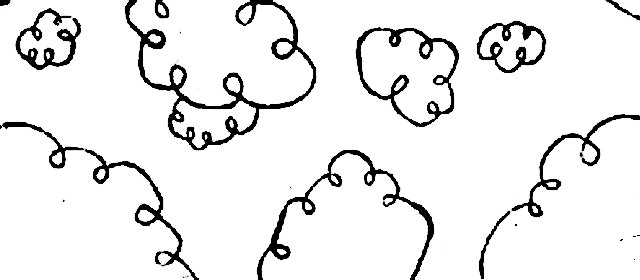 HEY APATHY! & THE APOCALYPSE
| | | |
| --- | --- | --- |
| | | |
| | | EXISTENTIAL ART  From a distance the metropolis announces itself as a giant gear propelled by an endless sea of faceless denizens. Moving in for a closer examination the tombstone towers reveal themselves hovering over perpetually receding crowds of conformity. Commuters, workers, rebels and drones all entangled in routine nothingness, spiraling into oblivion. The entire landscape whirls like a nihilistic wheel daring us to enter and ask "WHO ARE ALL THESE PEOPLE?", "WHAT IS THE CITY?" and "WHERE DO I FIT IN?"  |
The overwhelming urban sensations shatter the imagination leading us into over populated alienation and leaving us with surreal visions of the apocalypse. Buildings are blown apart by an unseen force rendering the concrete world around us as fragile, false, and fleeting… Welcome to EXISTENTIAL ART  City of Gears! 

"HEY APATHY! & THE APOCALYPSE" was the first series of drawings by Mike Parsons. This premiere collectionconsisted of over 200 original artworks ranging in size from 5 x 7 inches to 10 x 15 feet. All of the images were created with custom made hand-carved bamboo pens directly with ink on paper. Like all of the HEY APPATHY! Artworks they were all made directly without the aid of preliminary sketches or corrections.  The series explored variation on two themes: the city and the demise of modern society. The themes were best explained in Sascha Hastings article "BETWEEN CATASTOPHE AND CELEBRATION" as follows:  
"...HEY APATHY! and THE APOCALYPSE form a two part parable, first warning about the unsustainability of consumerism and modern city life, then showing what may be our collective fate if we don't change our ways." 

Prior to the full scale installation, a smaller collection of works was exhibited in the Painting showcase at O.C.A.D. March 2001. This installation won 2nd place in the college's annual scholarship competition. The entire body of work debuted in the former 4 story Atrium Gallery at the Ontario College of Art and Design the following year. The complete multi-media presentation featured a corresponding comic book, stop motion animations, a 60 x 80 foot acrylic on a sewn bed sheet canvas skyline back drop and live musical performances. The O.C.A.D. Atrium Gallery showcase opened in Jan. 2002.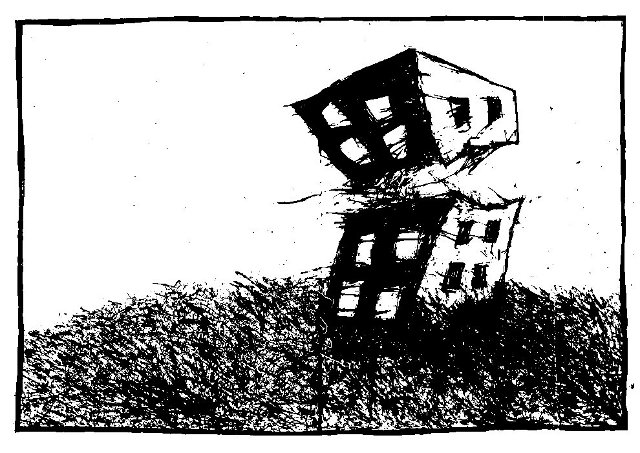 RELATED PAGES
| | | | | |
| --- | --- | --- | --- | --- |
| Gallery Showcase of Ink Drawings, Murals & Animation  | | Short Comic Strip based on these ink drawings  | | City of Gears Symbolic Spiral and Strange Story |