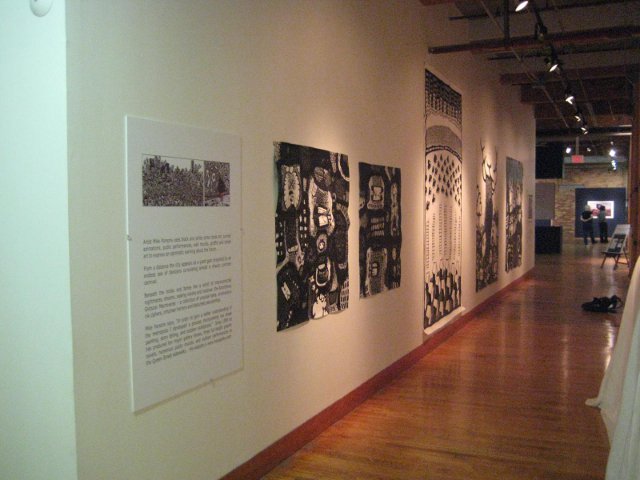 PEN AND INK DRAWING EXHIBIT
Urban Artwork Exhibit "HEY APATHY!" and "Ruin: Detroit New Orleans and Capitalism" was a group exhibition at 401 Richmond Street curated by Max Allen. The show featured metropolitan investigations by three artists from different cities. The multi-media presentation combined animations, photography and ink drawings from Detroit, New Orleans and Toronto in order to explore and compare the effects of natural and capitalist disasters on urban centers.

 Max Allen writes about the theme in his curatorial statements: "Finance is ordinarily fast (think 'stock market crash' or 'electronic trading') while nature is slow (think 'glaciers'). But in Detroit and New Orleans it was the reverse. The slow-motion financial ruin of Detroit has extended over five decades, while in 2005 Hurricane Katrina plunged New Orleans into ruin in just a few hours. In both cities, thousands of buildings — like the ones shown here — embody the vector of capitalism." The show takes a frightening look at the intermingling of architectural ruins, poverty and profitability. Through a cross examination of current economic systems in the various cities the artists expose direct connections between chaos and commercial success including an ideological necessity to maintain disorder in order create higher demands for certain goods and services.

The exhibition showcased an animated version of a lecture by David Harvey, Distinguished Professor of Anthropology, Graduate Center of the City University of New York provided by The Royal Society of Arts, founded in London in 1754, The Anatomy of Ruins by Bryan Finokia collection of photographs comparing the physical damage created by hurricane Katrina in New Orleans with the economic damage predominant in the city of Detroit and a collection of "HEY APATHY! & the Apocalypse" ink drawings which express a diptych portrayal of our alienated commercial lifestyle and the potential destruction which is likely to occur if we don't change our ways (if it isn't too late already).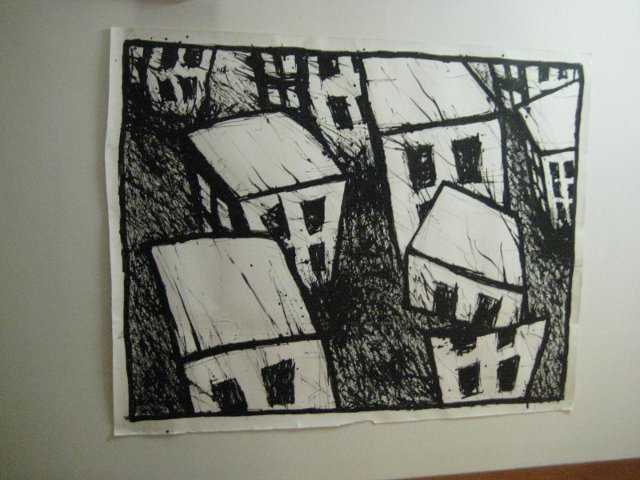 RELATED PAGES